SPECIAL for Android

WAGERING Games

WINNER of
---
Y2010-Y2019
Consumer Rated

Y2009
Best Consumer Applications

Y2008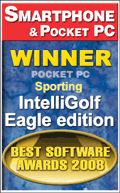 Y2007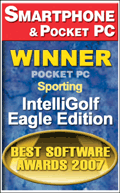 Click here to see all Awards
(1998-2017)
Golf's #1 Scoring, Wagering and GPS Software™
in 125+ Countries Worldwide!
---
I love IntelliGolf. It enables me to have a crystal clear analysis on areas that need improvement.
-Maikel Vlugt
More player quotes
---
IntelliGolf® Premium for Android
Limited Time Special: $4.99 (click here)
(List Price: $29.99)

The ONLY golf software to include all 7 S's of golf!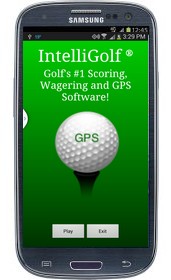 Improve your game and have more fun.
Awarded "Best Product of the Year" IntelliGolf includes all of the features you will need to improve your game, increase your winnings, and have more fun on the golf course. It is easy to use, quick to learn, and is as versatile as your golf game! Click here to listen to a CNET overview on IntelliGolf. Or, click on the IntelliGolf Video box (upper left column) to watch ING's overview on the IntelliGolf software.
---
It's advanced IntelliGolf Technology (Intellogy®) makes it perfect for use on Android, Windows, Windows Mobile, Samsung, HTC, Motorola, HP, Nokia, Blackberry, Sony Ericsson, Palm and other popular smartphones and PCs Click here for more products.
---
IntelliGolf® Desktop for Android
Limited Time Special: $14.99 (click here)
(List Price: $39.99)


The IntelliGolf® Birdie edition is the perfect desktop companion software for your Android-based smartphone. It includes our latest 1) Windows-based PC software for charting, graphing, viewing trend lines and approximating your handicap, 2) Wi-Fi synchronization software for uploading/downloading rounds, courses and players from your smartphone to your PC, and our unique 3) Cloud access software to our golf course server (DB) of over 27,000+ courses worldwide. Over 85% of our customers add the Birdie edition desktop companion software to their Android-based smartphone software. Get it today while it's still on SPECIAL!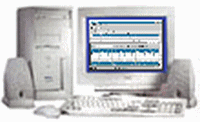 ---
* Special IntelliGolf software pricing is only available for a LIMITED TIME. IntelliGolf, Inc., reserves the right to modify its products and prices at any time.
Trademarks, Copyrights, Terms of Use, and Privacy Policy